New quality
of training
Advanced application for trainers introducing a new quality of training to the market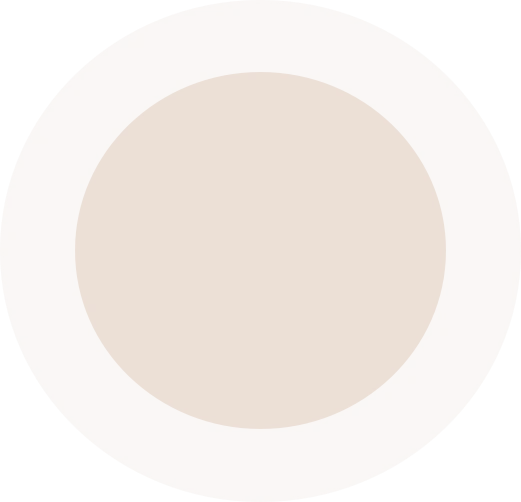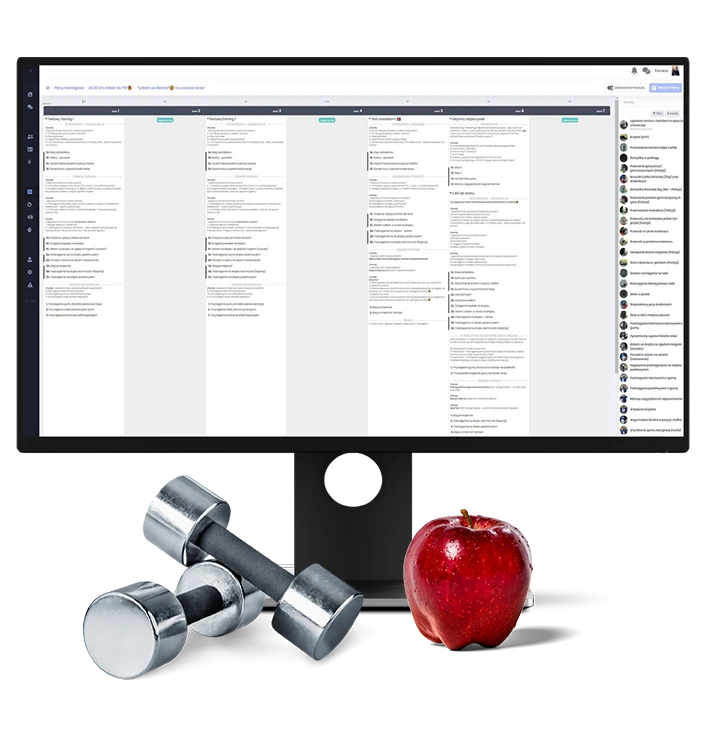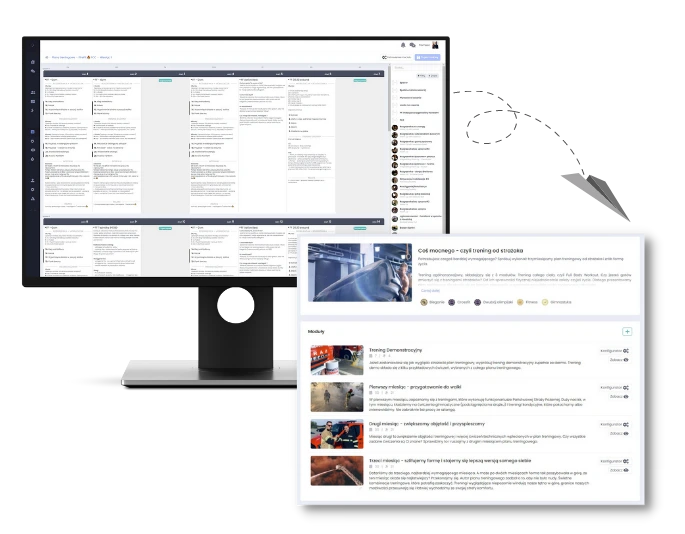 Konfigurator planów treningowych
Zaawansowane narzędzie Drag&Drop służące do tworzenia rozbudowanych planów treningowych opartych o autorski model danych treningowych.
Marketplace planów treningowych
Marketplace służący do sprzedaży planów treningowych. Za pomocą kilku kliknięć możliwy jest zakup planu treningowego, który po kilku sekundach jest dostępny za pomocą aplikacji mobilnej.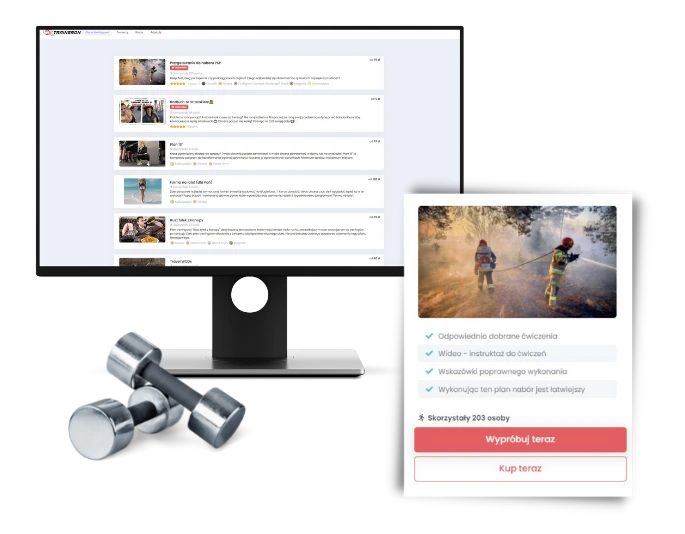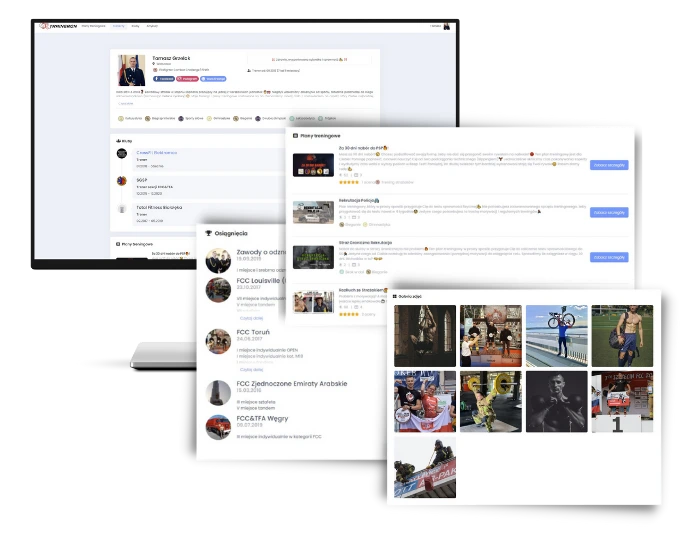 Budowanie profilu trenera
Możliwość budowania profesjonalnego profilu trenera w internecie. Dyscypliny, kluby, certyfikaty, osiągnięcia oraz plany treningowe.
Śledzenie postępu
Zaawansowane śledzenie postępu poprzez zbieranie wyników osiąganych na treningach.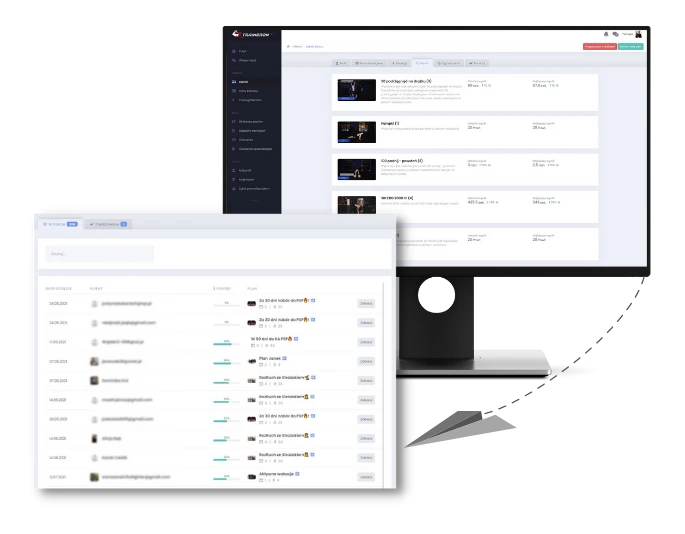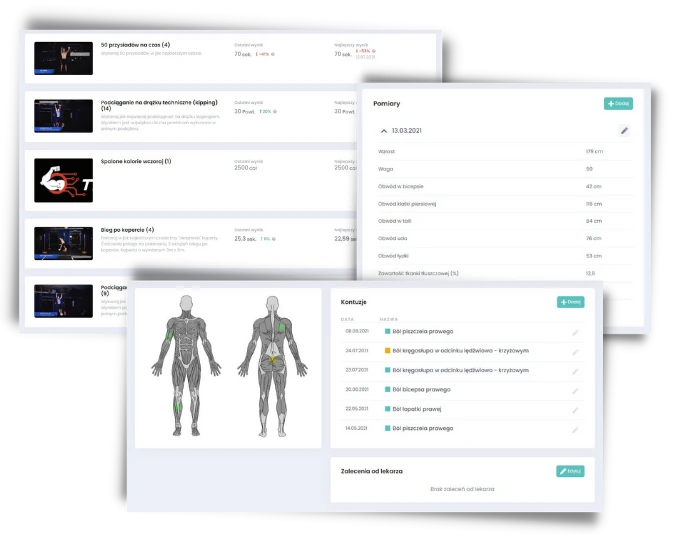 Zarządzanie podopiecznymi
Możliwość zarządzania podopiecznymi. Grupowanie, tagowanie, śledzenie postępu, badanie stanu zdrowia, przeprowadzanie ankiet.
Komunikator treningowy
Komunikacja z podopiecznymi w jednym miejscu za pomocą dedykowanego komunikatora.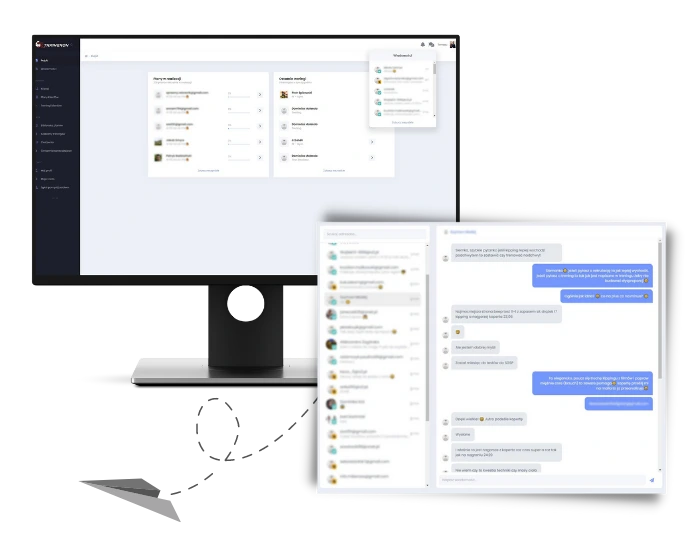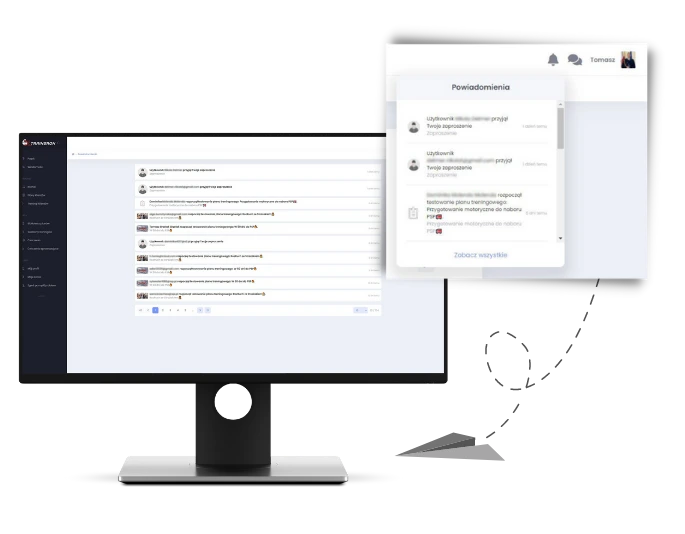 Powiadomienia
Moduł powiadomień, dzięki któremu trenerowi nie umknie żadne zdarzenie.
Blog & Baza wiedzy
Moduł za pomocą którego trenerzy mogą dzielić się wiedzą i doświadczeniem poprzez artykuły.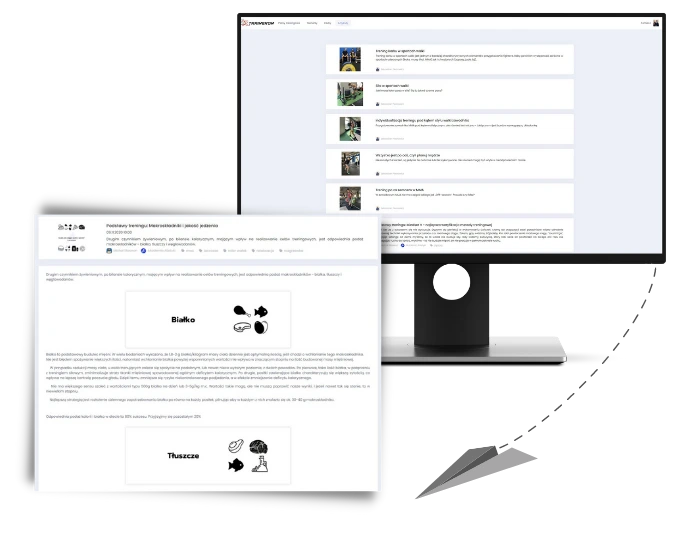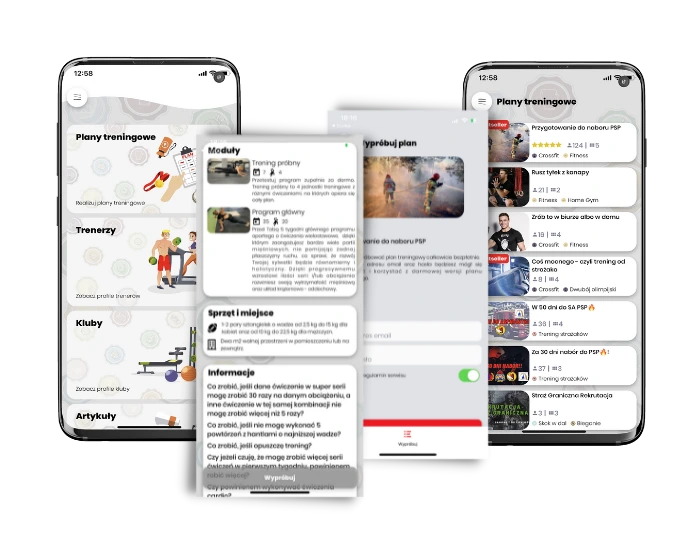 Aplikacja Mobilna
Szybkie i intuicyjne aplikacje na platformy Android oraz iOS.
What modules did we use in this project?

External login
Logging in to the application via Facebook, Google, Apple or another external service

Push notifications
The ability to send notifications to application users

Multiple languages
Multi-language support in the app

Payment handling
Handling payments using a selected provider, eg PayU, IMoje

Recurring payments
Support for recurring payments charged from user cards

SMS send
Support for SMS sending using a selected provider, eg SMS API

Email system
Email sending via a selected provider, eg SendGrid

Email Marketing
Tools for sending email marketing messages to users

Internal chat
Ability to send messages between users

Data visualization
Data visualization on charts, creating your own charts

Documents handling
Document handling, storage, retrieval, securing

Vouchers
Creation and distribution of vouchers for users

Data Analytics
User and system data analytics

Rating system
System of ratings and opinions

Referral codes
Referral code system

Two-factor login
Additional login security

Activity logs
User activity logging
Are you planning to create a mobile application?
Contact us!
Opinions
What the customers of
our services

say

I recommend cooperation with CetusPRO, the services were performed with the greatest care. We are satisfied with the end result.

Thanks to CetuPRO, it was possible to implement the MVP and then the final product. I recommend!.

Cetus developed a marketplace platform adjust to wine market and a system to manage our winery. It was great that CetusPro team lead us from idea to ready system on production environment. Platform help us to sell our products in better way.

Thanks to CetusPRO, it was possible to build an MVP and then implement the target product. The quality of cooperation is very good.