New quality
of transport
Advanced application supporting the work of shipping and transport companies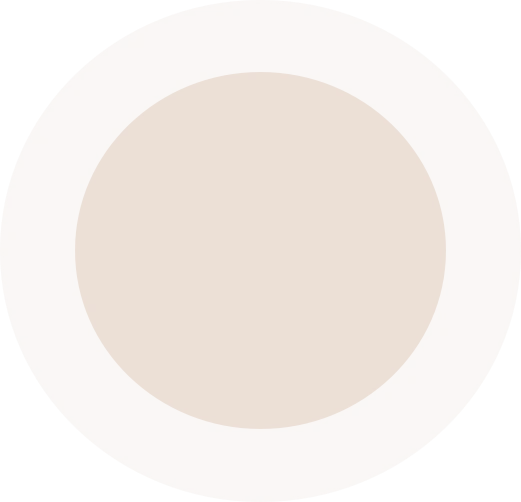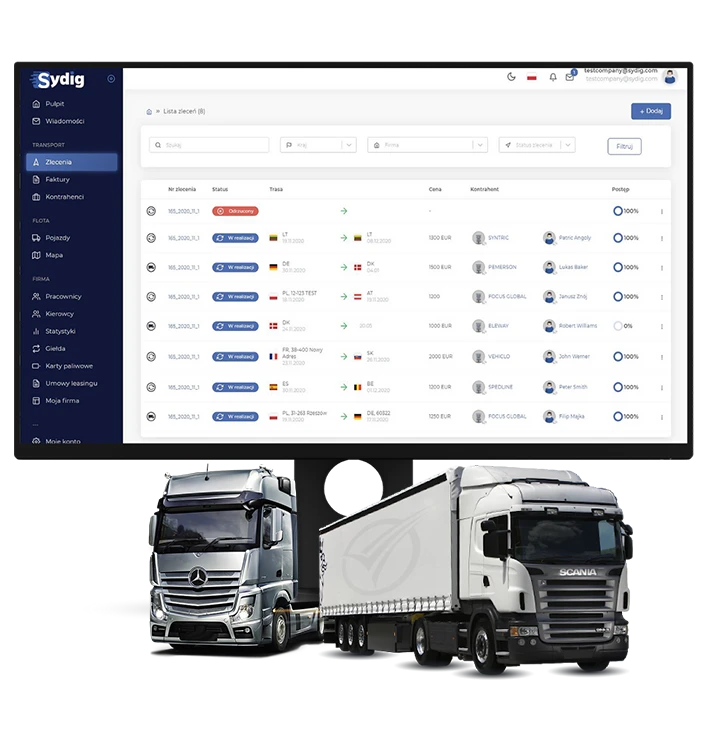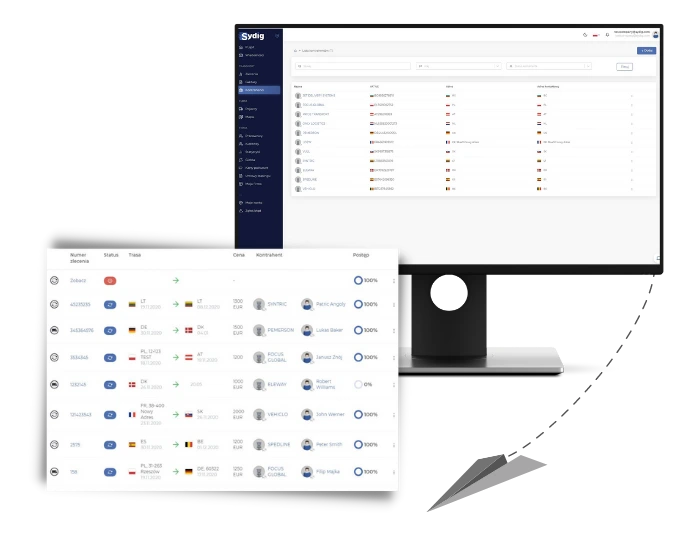 Skuteczne narzędzie dla transportu i spedycji
Jedyny w Europie program umożliwiający elektroniczną wymianę zleceń pomiędzy kontrahentami.
Korzyści dla spedytora
Dzięki automatyzacji spedytor ma więcej czasu na pozyskiwanie i obsługę innych zleceń.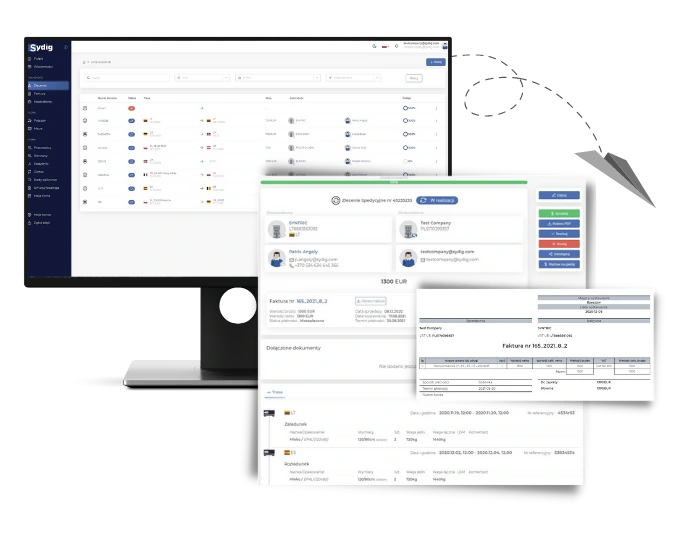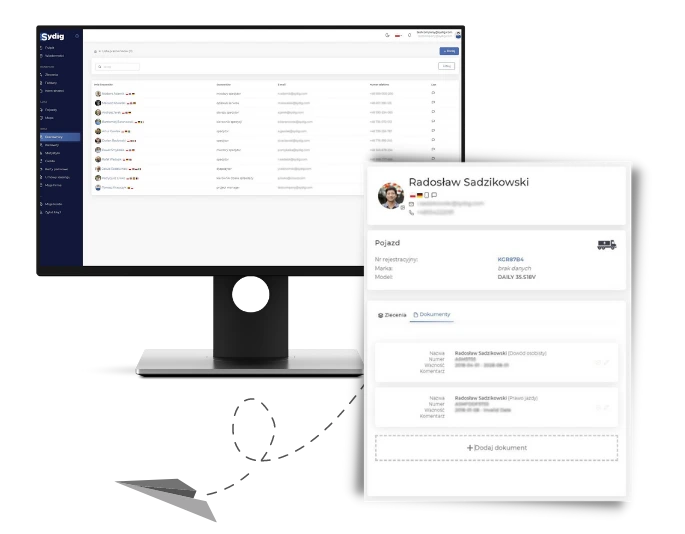 Od teraz transport będzie jeszcze łatwiejszy
Otrzymuj powiadomienia o poszczególnych krokach kierowcy w czasie rzeczywistym, a także dokumentuj całą podróż towaru w systemie.
Efektywniejsza praca to większe zyski
PDF – to już przeszłość. SYDIG wprowadza nowe rozwiązania w postaci elektronicznego formularza.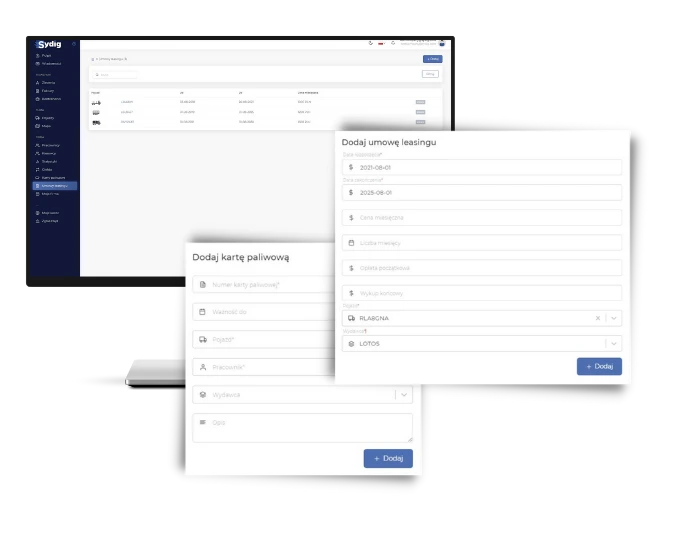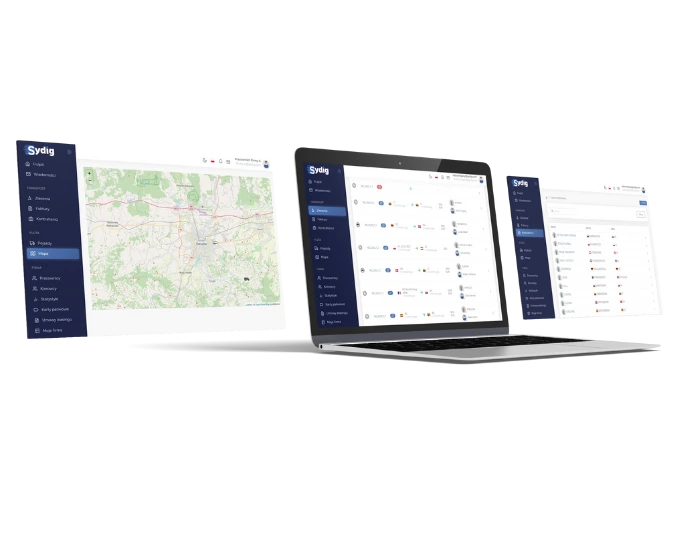 Optymalizacja pracy dzięki automatyzacji procesów spedycyjnych
Eliminujemy natłok maili, plików PDF i zwiększamy wydajność pracy spedytorów.
Nic nie jest w stanie umknąć
Nasz system pozwala na pełne odwzorowanie każdego procesu w firmie transportowej.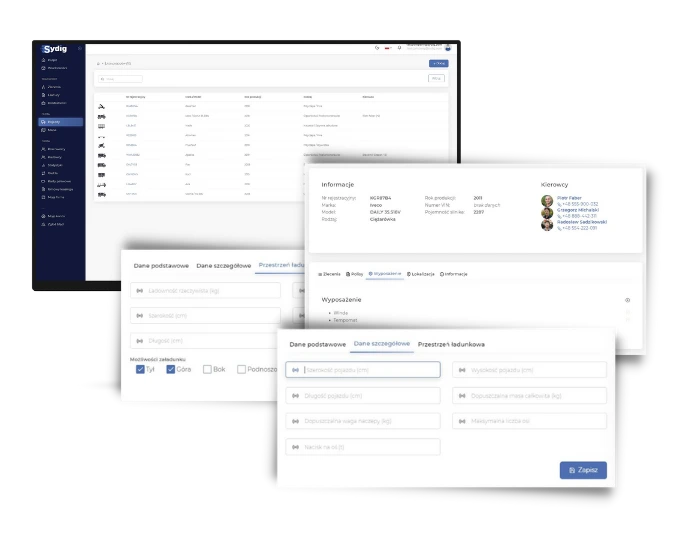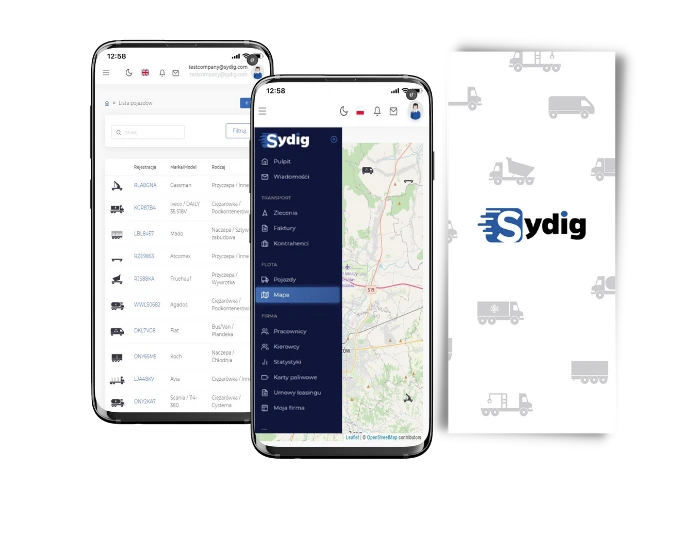 Aplikacja Mobilna
Szybkie i intuicyjne aplikacje na platformy Android oraz iOS.
What modules did we use in this project?

External login
Logging in to the application via Facebook, Google, Apple or another external service

Push notifications
The ability to send notifications to application users

Integration with maps
Integration of the application with maps, e.g. Google, Open Street Maps

Dark mode
Support for the dark mode of application operation

Multiple languages
Multi-language support in the app

Location
Downloading and handling of the user's location via GPS

Payment handling
Handling payments using a selected provider, eg PayU, IMoje

Recurring payments
Support for recurring payments charged from user cards

SMS send
Support for SMS sending using a selected provider, eg SMS API

Email system
Email sending via a selected provider, eg SendGrid

Email Marketing
Tools for sending email marketing messages to users

Internal chat

Data visualization
Data visualization on charts, creating your own charts

Documents handling
Document handling, storage, retrieval, securing

Vouchers
Creation and distribution of vouchers for users

Moneybox
Virtual moneybox for collecting money

Data Analytics
User and system data analytics

Rating system
System of ratings and opinions

Referral codes
Referral code system

Two-factor login
Additional login security

Activity logs
User activity logging
Are you planning to create a mobile application?
Contact us!
Opinions
What the customers of
our services

say

I recommend cooperation with CetusPRO, the services were performed with the greatest care. We are satisfied with the end result.

Thanks to CetuPRO, it was possible to implement the MVP and then the final product. I recommend!.

I recommend working with CetusPRO.

Thanks to CetusPRO, it was possible to build an MVP and then implement the target product. The quality of cooperation is very good.