Grow with us

Join the team of experts and take on new challenges.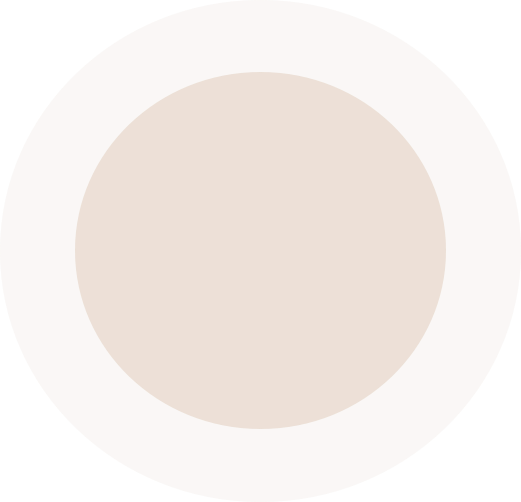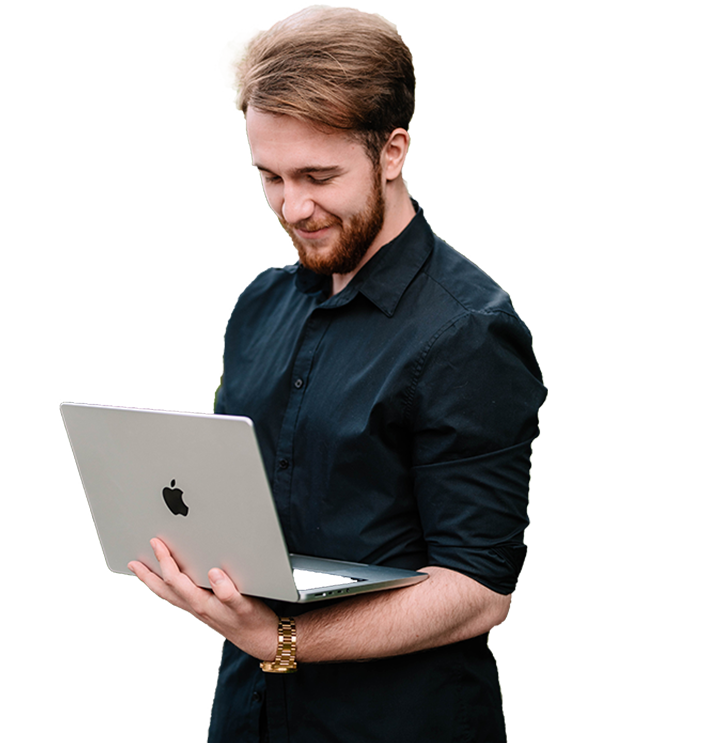 Who are we currently
looking for?
Check current job offers
React Native Developer
Full time
Do you have experience in React Native technology? Do you want to work on interesting projects? Apply today!
---
Flexible working hours
sometimes the working day starts at 2 p.m.
---
Multi Sport Card
regular sport improves the work of the brain
---
Possibility of remote work
sometimes it's worth working from home
---
Flat organizational structure
with the CEO you can get a high five and have a beer
---
Library of books and courses
because knowledge, education and development are the most important
---
Integration events
sometimes it's worth having fun and getting to know you better
---
Beer Fridge
to solve very complex technological problems
---
Chill room
Table football, darts, board games, comfortable pouffes - to collect your thoughts
---
Mentorship
Individual mentor support from the first day of work
External .NET consultant
Our company holds weekly training sessions with a .NET consultant. Through the training you have the opportunity to learn about many interesting topics and familiarize yourself with techniques that support good software development practice.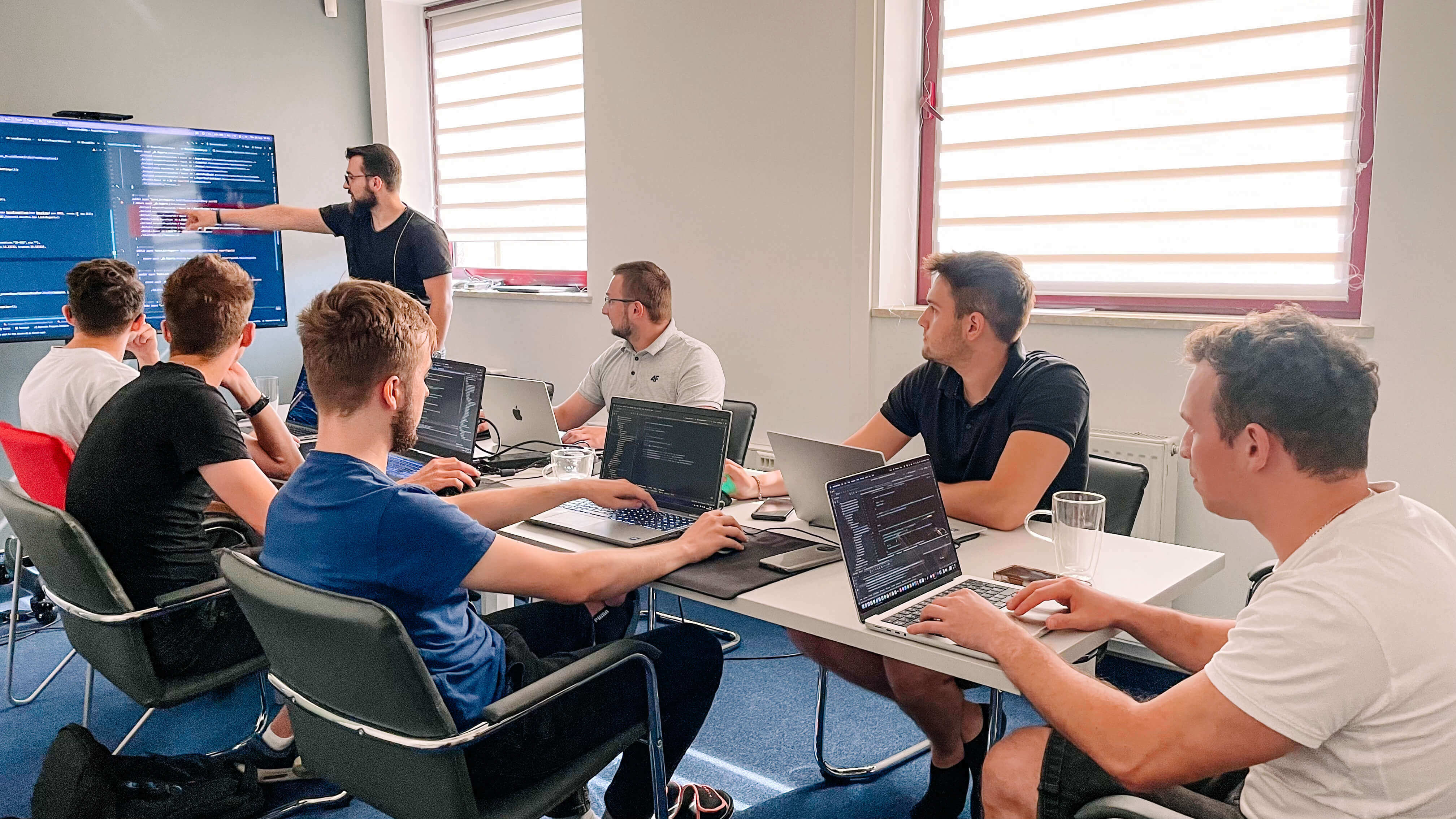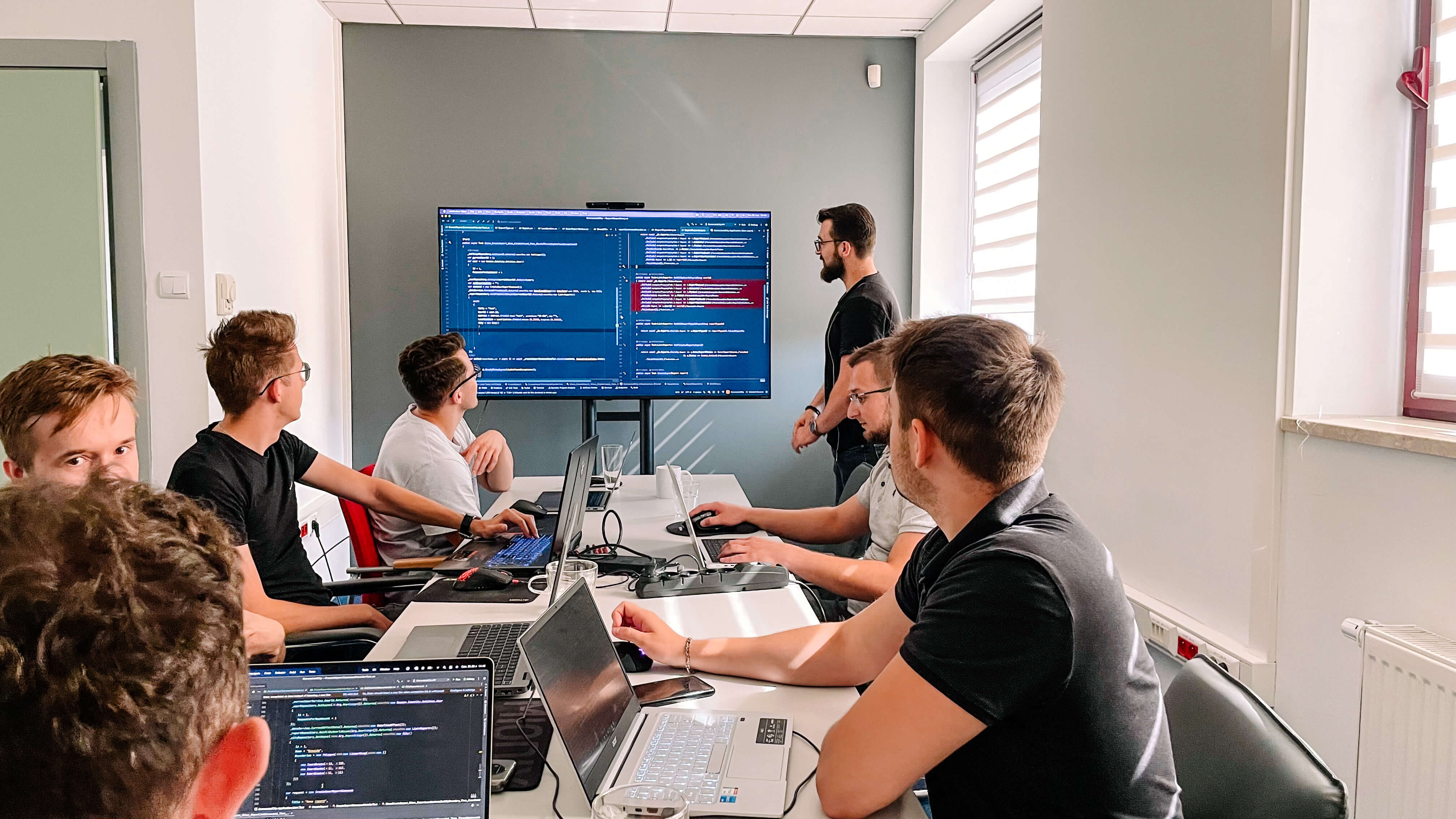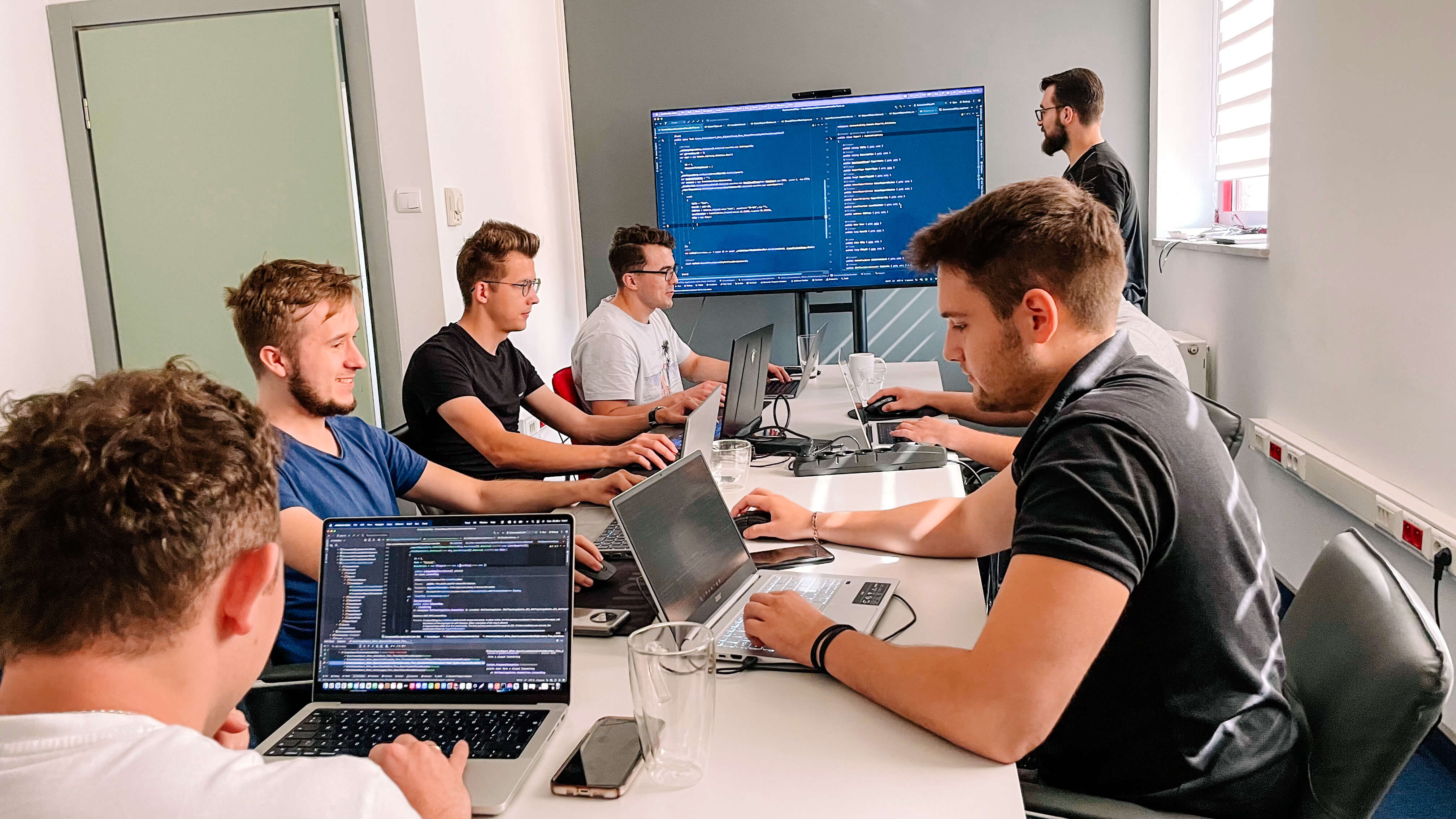 What consultant support include?
Domain Driven Design (DDD)
We learn about changing the approach from technological to business. On real examples, we can see how to apply DDD practices in your projects
Event Storming
Collecting customer requirements is part of the software development process. Together with the consultant, we learn how to conduct Event Storming workshops to correctly map business processes
Group code refactor
Together with the consultant, we analyze the production code of our projects, wondering what we can improve to make the software developed to be of high quality. Our programmers learn many techniques to make it easier to make changes in the future.
Good practices in software development
In company projects we learn how to apply best practices in software development such as SOLID, DRY, GRASP, Law of Demeter. Working with a consultant in production projects offers employees a high added value.
Planning of the solution architecture
The consultant tells us how to plan the project work well so that the system can be developed in the long term.
Unit Tests
Together with the consultant, we learn how to write tests to ensure the continuity of the application and make sure that other modules are not damaged by making new changes to the application.
Modularity, Separation of Concerns
We learn why software should be developed modularly and what benefits this brings. The consultant works with us in weekly meetings and shows in our projects how to implement the modular approach correctly.
Availability of the advisor up-to-date
The consultant is available to us on the company's own messenger, so that we can always ask him a question and present the displayed problem.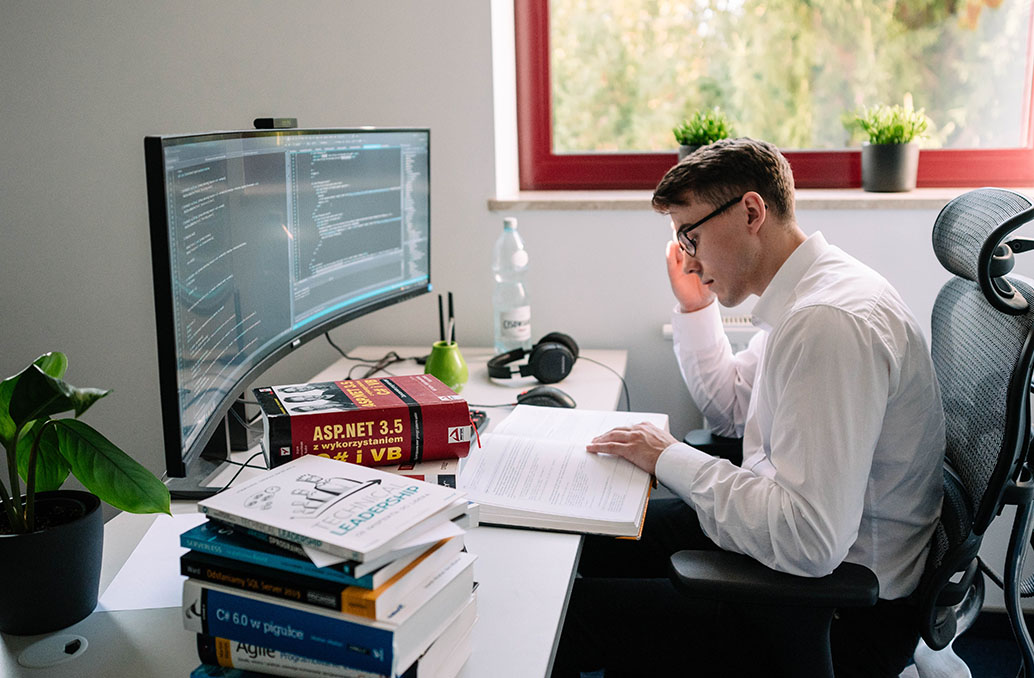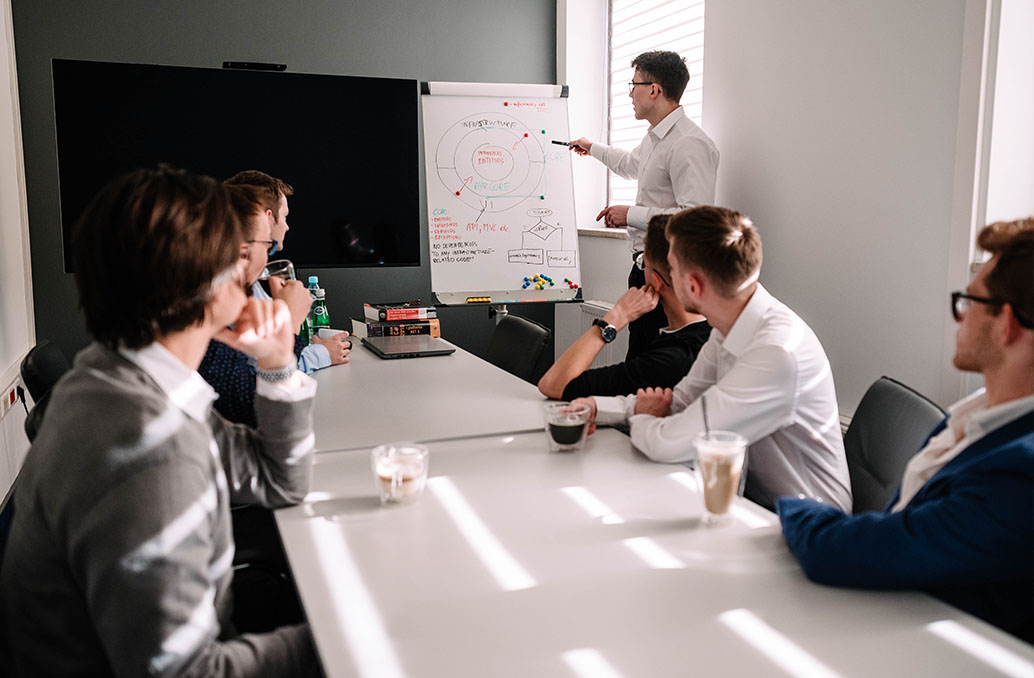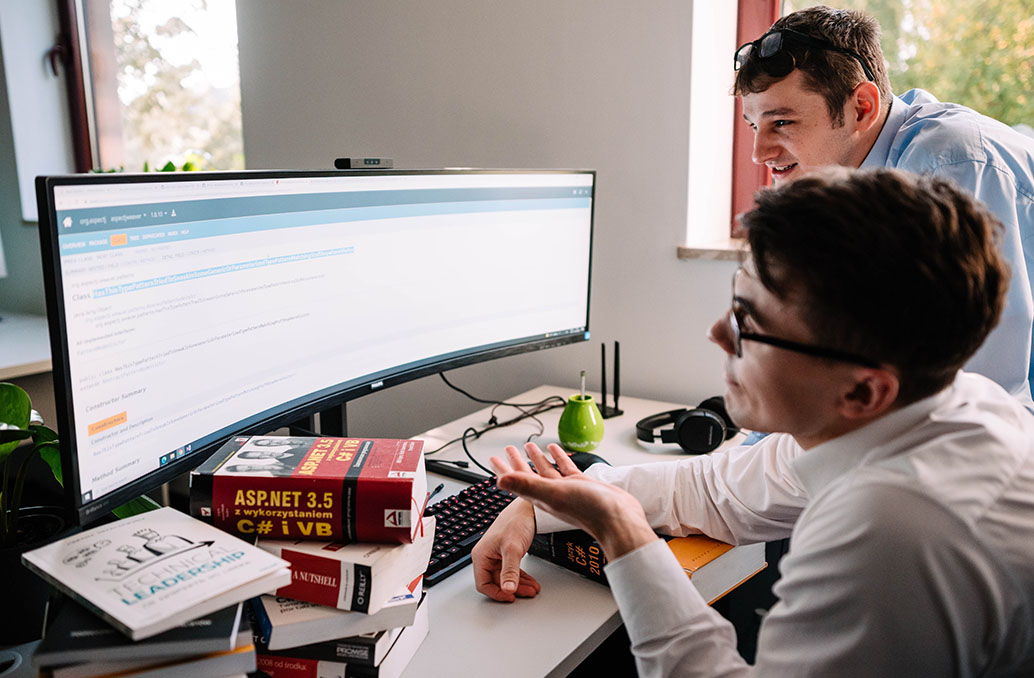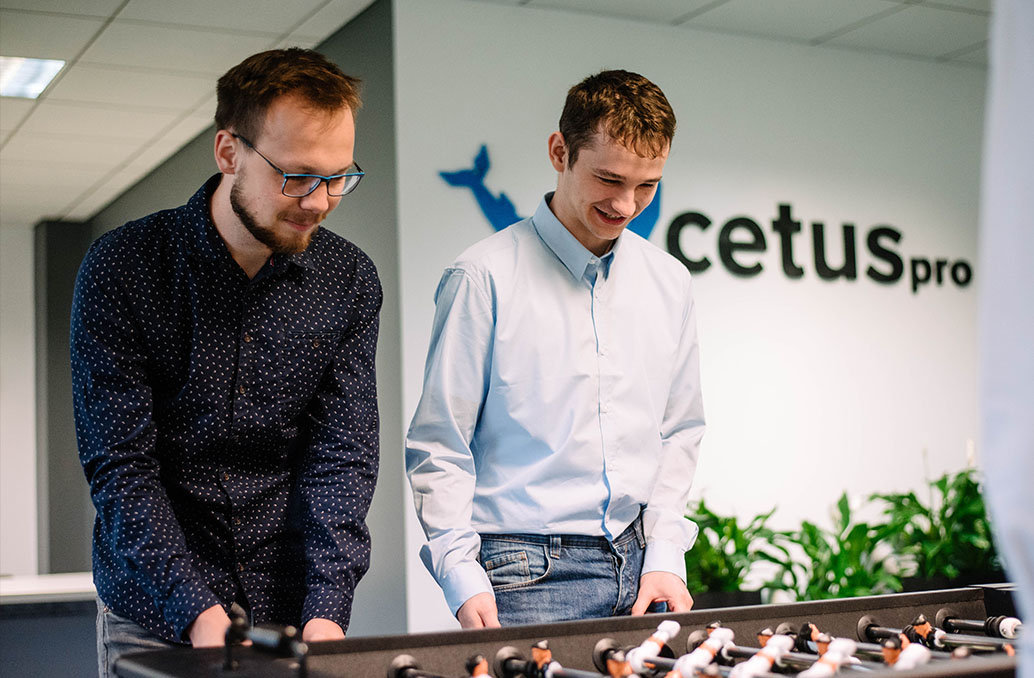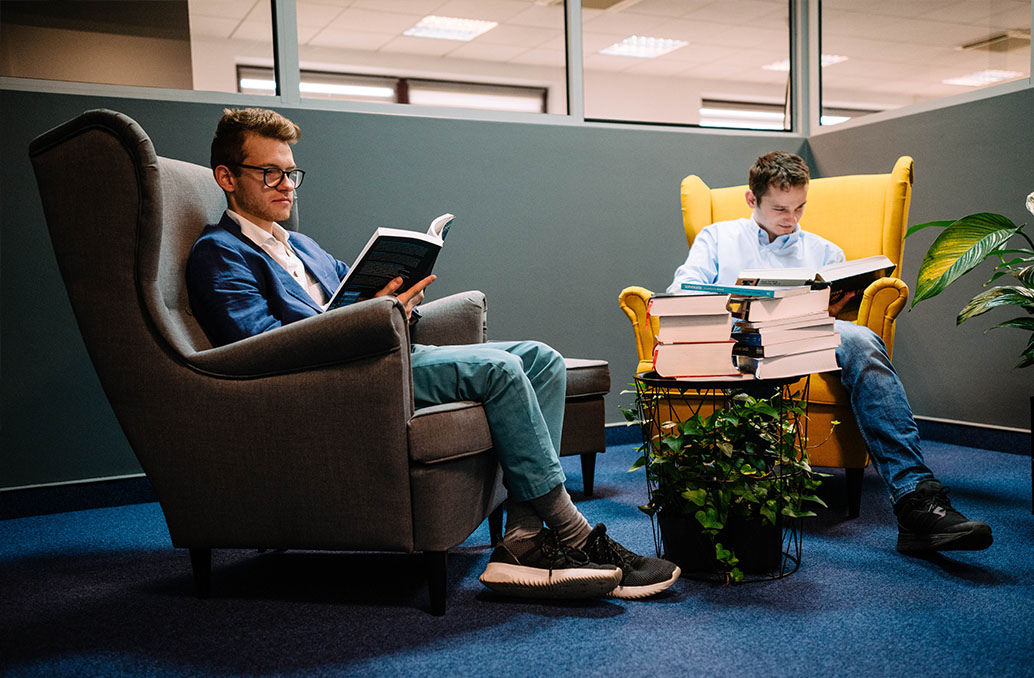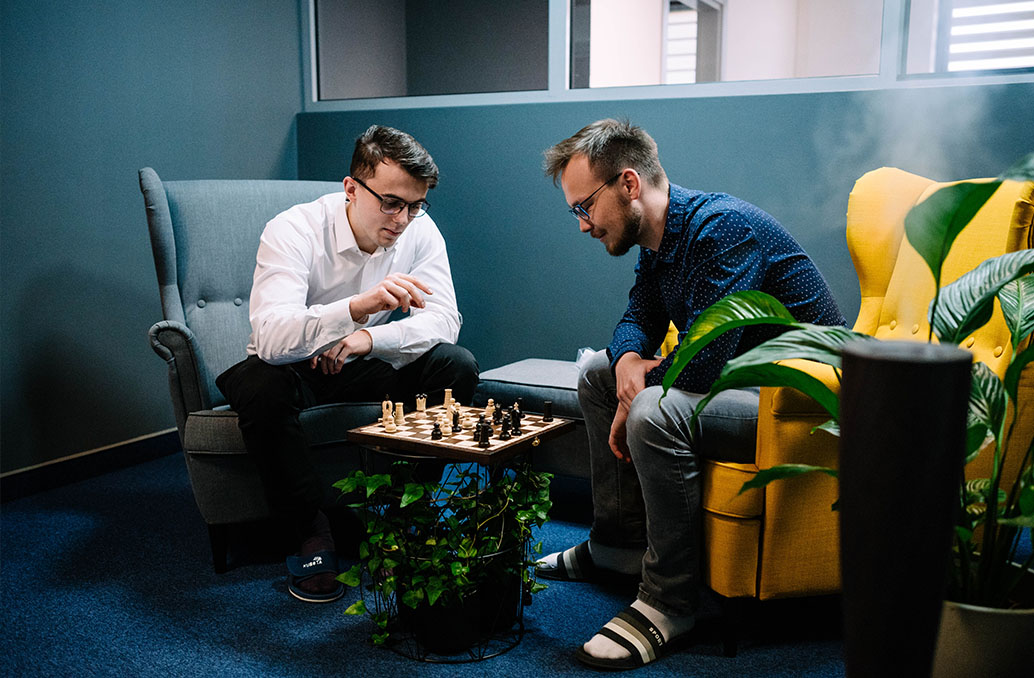 How to join
What does the recruitment process look like?
04 Steps
01. First contact
A casual phone call of approximately 10 minutes. We don't need a CV
02. Technical conversation
We check the level of your technical knowledge and soft skills
03. Meeting
A meeting during which we will get to know your expectations and present initial feedback
04. Decision
If it is positive, we go to the formalities and welcome you on board CetusPRO
Do you want join to our team?
Contact us and let's talk about your expectations and our projekcts
Wiadomość została wysłana
Dziękujemy!